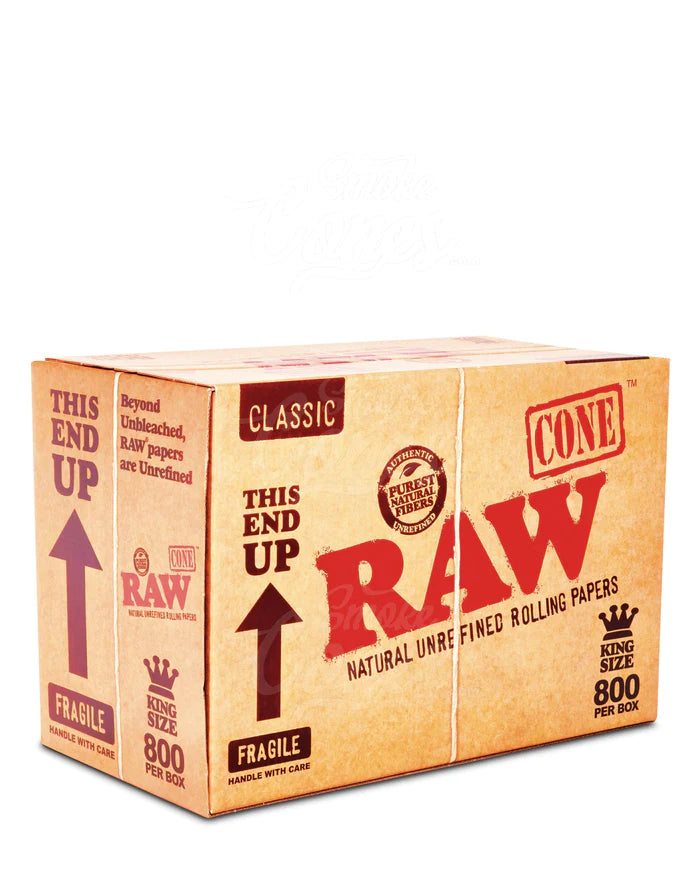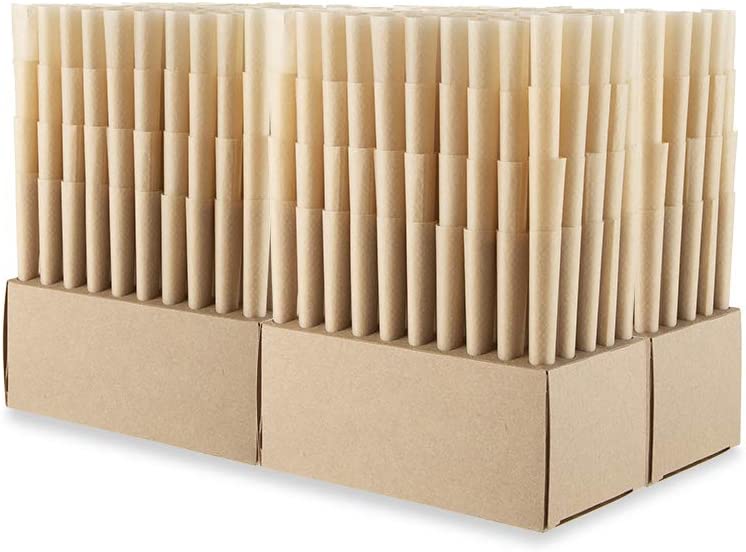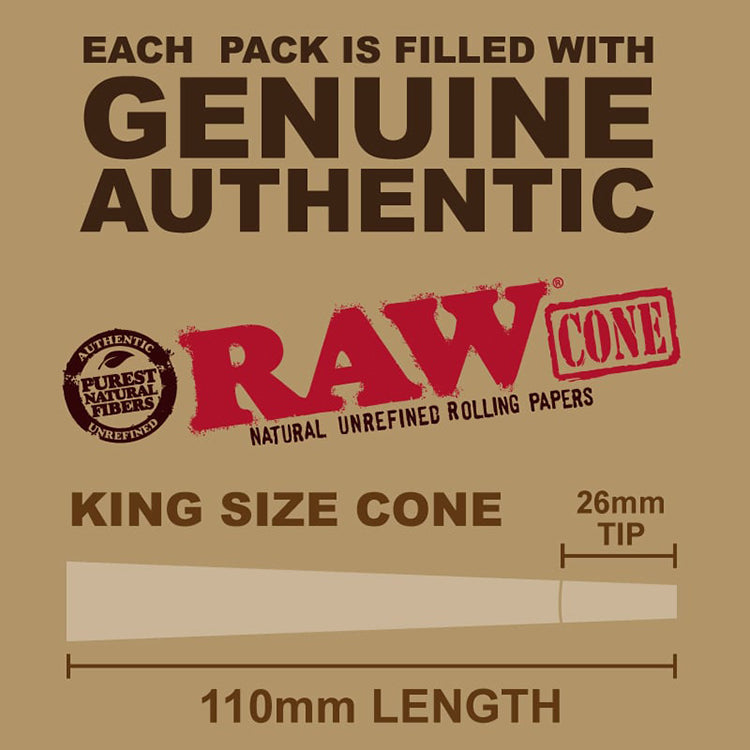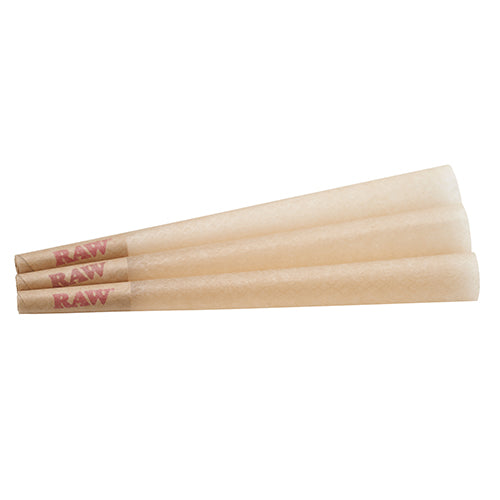 RAW Classic King Size Pre Rolled Cones - 800 Count
The Classic King iSize s the OG of premium preroll cones. These king-size cones are 109mm (4.25in) long with a 26mm (1in) tip and will hold up to 1.5 grams of tobacco.  They are one of the best sellers and are the perfect size for a shared smoke with friends or to use in your bulk cultivation pre roll business as they fit all commercial pre-roll machines. 
Brand: RAW 
Package Dimensions:
5.5" x 7.5" x 14" - 2lbs (Single Box of 1400)
12" x 15" x 15" - 8lbs (Master Case of 4 Boxes)
Bulk Box of RAW Classic King Size   =   800 Cones per Box

Frequently Asked Questions
How big is the Classic King size RAW pre rolled cone?
The RAW Classic King size cone is 109mm in length (4.29 inches). Also has  a 26mm filter tip. These factors all make the perfect cone!
How much can you put into a RAW Classic King sized pre rolled cone?
1.5 grams fit into the Classic King pre rolled cone. The perfect amount for you and your friends!
Do the RAW Classic King Size pre rolled cones come with a filter?
The RAW Classic King size pre roll cones do come with a 26mm filter tip added. It is so convenient! 
Bulk Box of RAW BLACK King Size    =    800 Cones per Box